Henry Zach
Division Lead for Construction Management
Henry is committed to providing the best possible outcomes for the clients of Settje Agri-Services, from initial design to construction to the final product. Henry has 38 years of experience in the construction industry, with an emphasis in livestock production facilities. At Settje Agri-Services, he is collaboratively leading a team of construction managers with responsibilities of facility design, client and contract management, project management, and construction oversight.
Henry's passion is to build long-term, meaningful relationships. Outside of work he enjoys spending time with his family, and is an avid golfer and Husker enthusiast.
Jack Olsen
Construction Site Superintendent
Jack graduated from the University of Nebraska at Kearney with a Bachelor's of Science Degree in Construction Management. He has been working in the construction industry since he was 14 years old. During school, Jack was building custom homes, and has since worked for 8 years in different divisions of the large commercial construction industry. As a Site Superintendent for Settje Agri-Services, Jack is providing top-quality products and customer service, with animal welfare and staff maintenance as high priorities. Outside of work, Jack enjoys spending time with family, remodeling homes, and most outdoor recreation activities.
Eric Kohl
Construction Site Superintendent
Eric grew up in a small town in Southwestern Nebraska. After graduating high school, Eric attended the University of Nebraska at Kearney, where he majored in Industrial Technology with a minor in Finance. During his time at UNK, Eric was a member of the Construction Management Organization, and worked for a 1,500 head beef cattle ranch.
After graduating college, Eric took a job in the crop insurance industry, where he worked for about 3 years. He has always wanted to get into the construction and cattle industries, which he has a passion for. Eric joined the Settje Agri-Services construction management team in April of 2017, where he specializes in beef feedlots.
"Joining Settje Agri-Services & Engineering, Inc. has been the most rewarding experience I have ever had. I look forward to working with this company for many years."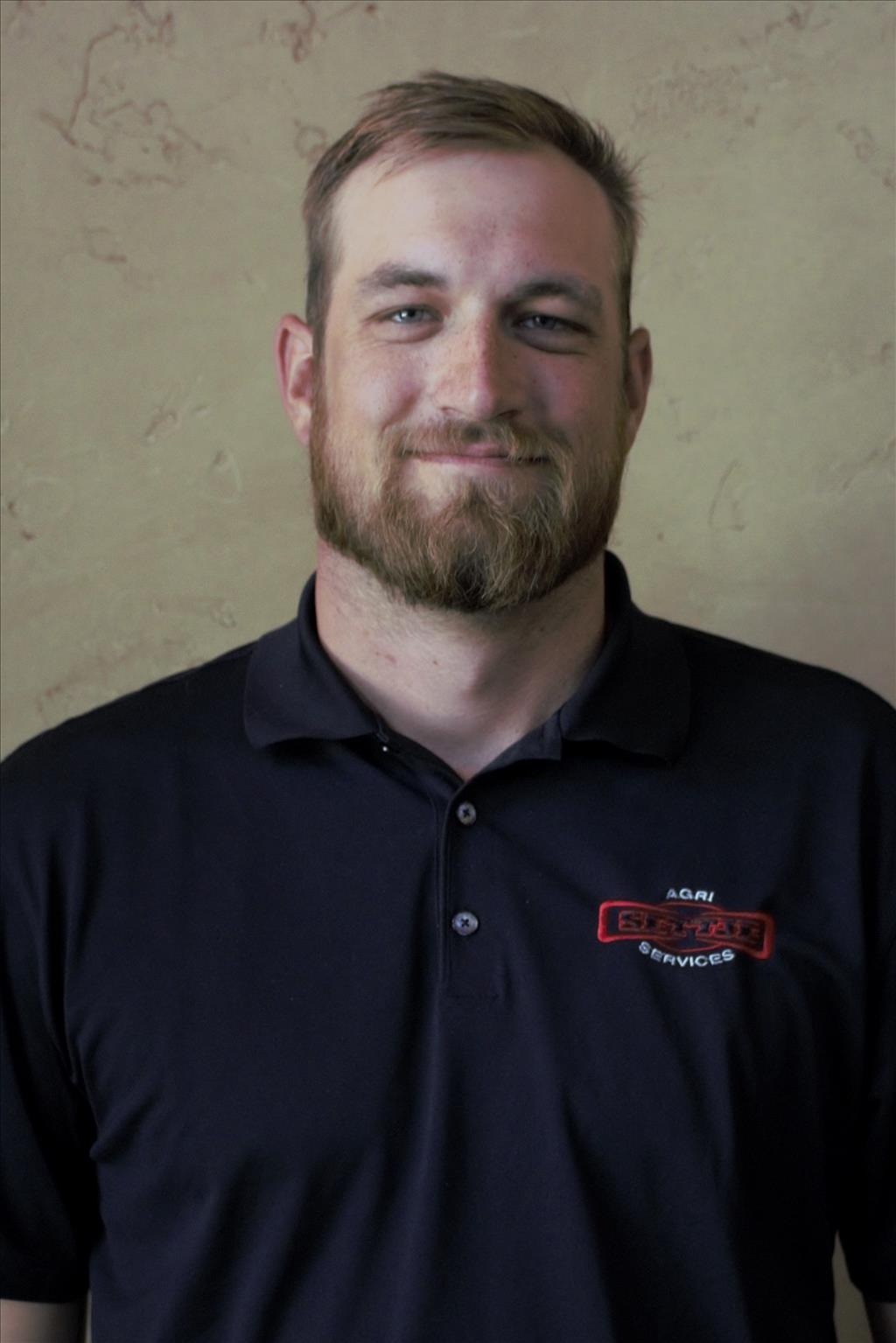 Kurt Burken
Construction Site Superintendent
Kurt was born and raised in south central Nebraska on a seed-stock cattle operation near Blue Hill. After high school, he attended Central Community College in Hastings, Nebraska where he received his Associates Degree in Welding Technologies. After college, Kurt spent 5 years in eastern Russia in the field of Ranch Management/Consultation for a large, fully integrated beef company. In 2016 Kurt was able to return home to continue his education at the University of Nebraska-Lincoln, where he received his Bachelor's Degree in Agribusiness. In May of 2018, Kurt began his employment with Settje Agri-Service and Engineering Inc. as a Construction Site Superintendent. Kurt's hobbies include hunting, fishing, tournament archery, and most everything else dealing with the outdoors.
Matt Ostgren
Project Estimator
Matt has spent his life involved in the agricultural construction industry. He grew up working for his family's excavation business in Holdrege, NE. Matt spent over 15 years involved in all facets of excavation and construction, including operation of equipment, surveying and site setup,  project management, and estimating. He was involved in numerous commercial and agricultural projects, including several cattle feed yards. Matt attained his degree in construction management from the University of Nebraska-Lincoln in 2008. He then spent 3 years estimating and coordinating the construction of livestock confinement facilities and structures for a general contractor in eastern Nebraska and Western Iowa. Matt and his wife have 3 children. He enjoys spending time with his family, the outdoors, and Husker football.