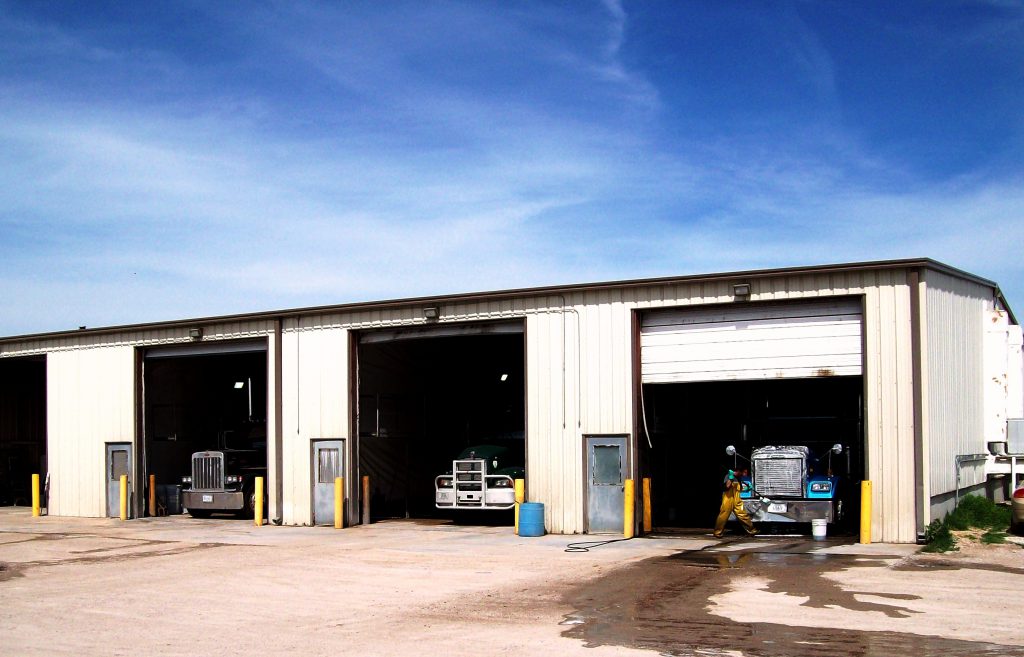 What are some things that you should consider if you are thinking about adding a truck wash to your facility? We asked Settje Agri-Services Engineer Matt Goeller and President Dean Settje to make a quick checklist of what to think about before starting the process.
Check with your local city/county zoning administrator about what permits are needed for your area and any setbacks from your potential truck wash to other facilities and structures, as these permits can vary by county. SASE can prepare, represent and obtain such permits if requested.
Make sure the property has ample adjacent cropland or pasture to apply the accumulated wash water in a lagoon, or obtain approval from a local municipality for water to be piped into a city sewer system.
NDEQ's Title 123 suggests 1,500 gallons of wash water per truck for estimating the amount of accumulated wash water, which is pretty accurate for cattle trucks, however, that amount is more than double for swine trucks, which tend to run only 500- 750 gallons per wash.  Power washing will substantially reduce the amount of wash water accumulated annually as well.
SASE Engineering staff will consider the type of wash out (high volume vs high pressure) when designing the lagoon storage system and subsequent land application.
Make sure you consider a plan for solids separation, stacking, and ultimately an end user on application ground. At SASE, we have many examples of solid separation systems that are fully automated and others that are economical but require more labor.
Once the above items are determined, final design and state permitting process (application for an NPDES Permit) can take place. This permit could take 60-90 days for approval, depending on complexity.
At SASE, we have a team of construction managers that can take over the process after the initial designs. As we have specialized in many facilities like truck washes, we can get a cost-effective bid for you and put the plan into action. Our site supervisors will ensure a quality build every time.
Finally, after completion of the project, SASE Compliance team can help manage your new facility with permit updates and more. Contact us today if you have more questions about the initial steps of building a truck wash for your livestock operation!