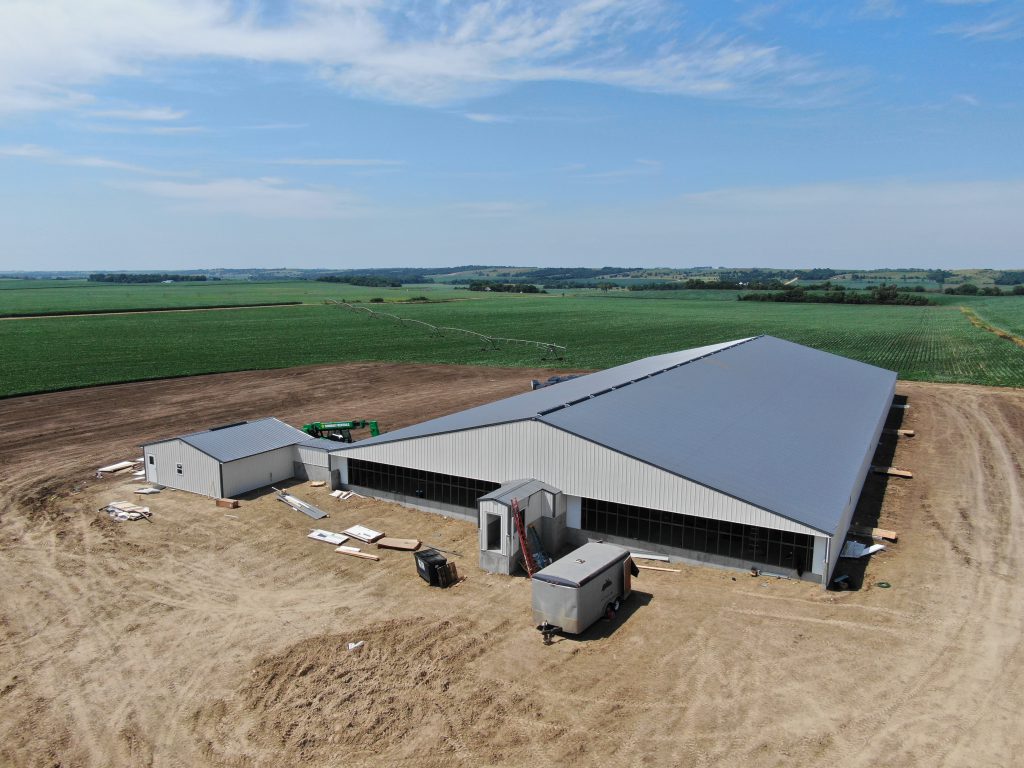 At Settje Agri-Services, we've had the pleasure of meeting many individuals who are very passionate about the swine industry, from producers, scholars, veterinarians to industry leaders. Some of these people are fourth or fifth generation swine producers to their own family operations, and some have recently added contract finisher barns to their other forms of income in order to diversify. There are many reasons in the world of agriculture to diversify your operation, due to changes in the market on a daily basis. Here are some reasons why swine production can be beneficial to your current production.
Almost half of the pigs raised in the U.S. are under contract growers on family farms.
About 37% of all meat eaten in the world is pork, making it the most consumed animal protein. With the middle income class population rising, more people are looking for high-quality protein sources.
The manure from a 50 sow operation can be worth more than $4,000 annually, which can be sold for cash in your pocket or used in place of commercial fertilizer.
Why Contract Growing?
One of our partners in the industry, Cactus Family Farms, is looking for contract growers in Eastern Nebraska and Western Iowa for 2,450 head barns. Growing for someone like Cactus or other contract partners helps not only to diversify your farm's income and resources, but also puts high quality protein into our economy, as the demand for food rises. Becoming a contract grower can also add resources to your family farm to support more income for other family members who may be returning to the farm. Plus, the manure from the barns can serve as fertilizer to surrounding fields, in composted or liquid form.
Another huge benefit of becoming a contract grower is the equity that is returned to your operation each year. With crop markets unstable and land prices varying each year, extra equity on the farm can be very beneficial in the long run. Because of the steady protein market, bankers and lenders are eager to talk about financing these contracted barns, because essentially the risk is in the hands of the contractor, not you as the grower.
For more information about Cactus Family Farms opportunities and ways to diversify your operation through swine production, contact us today!
The following video is from Real Pig Farming, an educational organization of students, producers, industry leaders and professionals, who all want to spread knowledge about pig farming today. Check out their website for more information and how you can learn more about swine operations and the technology behind them.