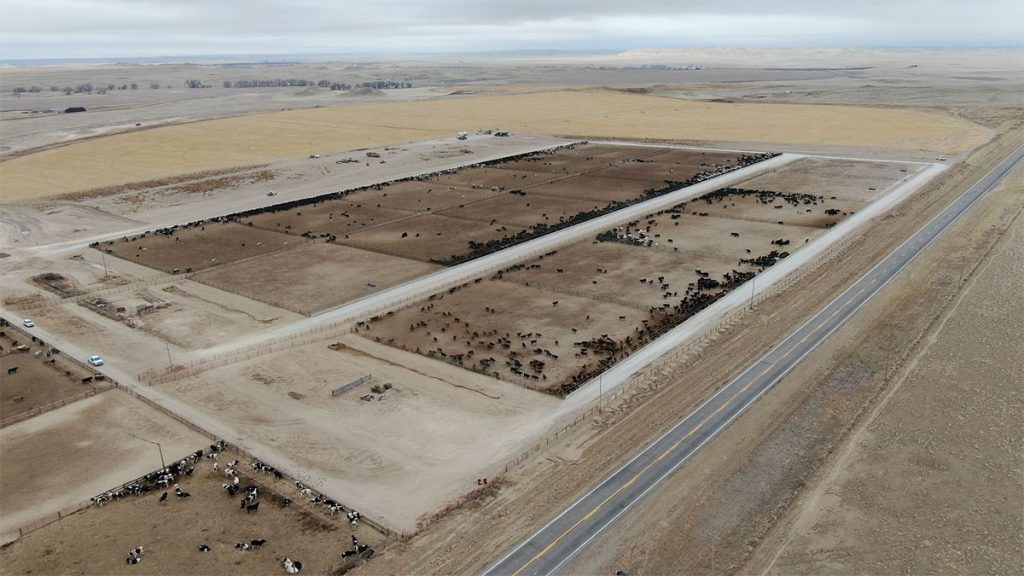 So, you've come to the decision to expand your livestock facility, or maybe you want to start a new facility. In either case, committing to build is the first of many important decisions you'll make as you work towards your end goal. Constructing a livestock facility is a large undertaking that involves many critical choices, including selecting your site for construction. Perhaps you already have a location in mind or multiple options to choose from. No matter what the situation is, we recommend considering the following factors before selecting a site for a greenfield livestock facility.
County Setbacks
Before anything else, you should know your county zoning regulations and requirements. Depending on the regulations in place, county zoning regulations have the potential to completely eliminate the possibility of a livestock facility in a particular area. In some cases, setback distances are also determined by the size of a livestock facility based on its "animal units". For example, a county setback may be 1 mile for a 5000 head feedlot, while the setback for a 10,000 head feedlot may be 1.5-2 miles. This is a factor to consider when planning the size of your new facility.
Failing to properly research these rules could result in major delays or cost increases to the project. A simple solution is to have a preliminary meeting with a consultant prior to deciding on a specific section of land. This can help you to identify any potential permit hurdles, such as setback distances, easement requirements, facility perimeters, and access to utilities. All of these factors, considered beforehand, will result in a quicker and more cost-effective planning process.
Manure Distribution
Expanding or establishing a new livestock facility also means you will be increasing the amount of manure you'll be required to manage. Selecting a site with convenient access to an adequate amount of cropland is important for creating a sustainable livestock facility and is required in the permitting process through the creation of a Nutrient Management Plan (NMP). Without adequate land to apply manure, farm ground can quickly become over-fertilized, and manure will need to be pumped or trucked longer distances to maintain permit compliance. Land application and manure transfers to farm ground owned by others are all considered and planned in the NMP process.
Quality Road Access
When it comes to convenience and the economics of a new livestock facility buildout, quality road access is often overlooked. From feed deliveries to animal transportation, an efficient livestock facility needs to be continuously moving without restrictions. Identifying a site location with access to quality roads could be the difference between an economically efficient or inefficient facility. If your site is in a snowy climate, the main roads are the first to be cleared. However, in any climate, good roads make it easier for traffic in and out of your facility and more convenient for employees.
Site Topography
The topography of a site is a major factor in the overall cost of a project, and one that is often overlooked. Generally, we recommend identifying ground with no more than 3-4% natural slope. With a great excavation plan, most land in the Midwest can be shaped to accommodate the needs of a livestock facility — whether it be an open lot feedlot or deep pit confinement building. However, some sites require more time and effort to be constructed to best suit the needs of a facility. The more efficient the excavation is, the more economically feasible a project becomes. Another factor to consider in this category is depth to groundwater and the soil profile of the site.
In cases where a site is on shallow-ground water, the excavation of a site can become much more challenging or even infeasible to construct. Typically, we will take soil borings, permeability tests, and sometimes water tests for the identified site before beginning construction. This helps in creating a proper dirt balance, good compaction, and management of surface and subsurface groundwater.
If you can keep the above site selection factors in mind when deciding where to construct your new confinement facility or feedlot expansion, you'll create a solid foundation for a successful project. If you need any assistance determining if a site you have in mind would be a good choice for your next project, the team here at Settje Agri-Services & Engineering would be happy to help. Our team of engineers and compliance managers has the knowledge and experience you can trust to ensure you make the best decision for your operation.
Contact your local Settje consultant for more information. If you don't have a Settje consultant, you can contact us directly.