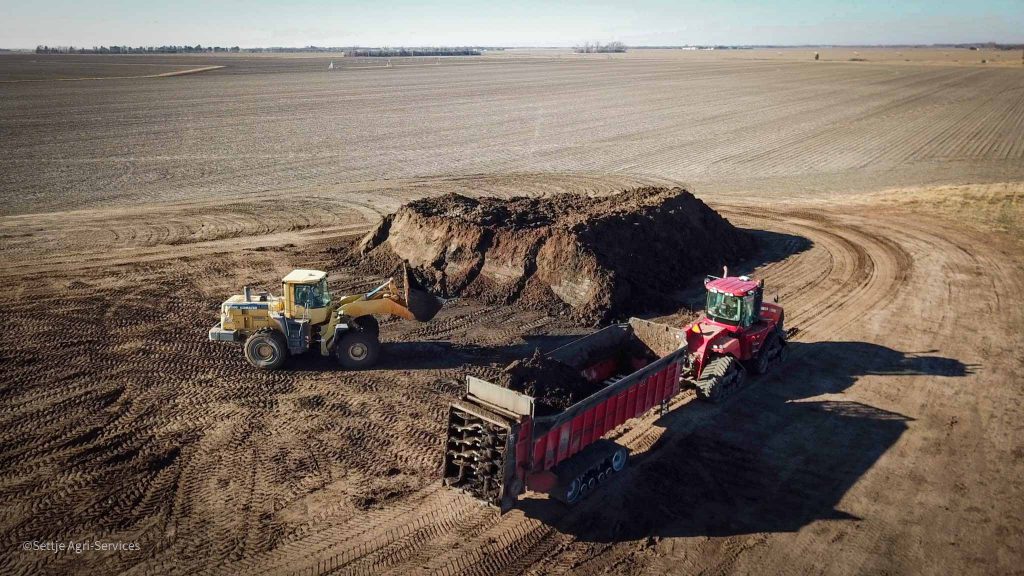 When it comes to raising crops, any farmer will tell you, "timing is everything". And that goes double for the timing of your manure application. Getting the right amount of nutrients applied to your field at the right time is a key factor to ensuring a good start to next season's crops. Stockpiling manure on the edge of a field in the summer can give you multiple advantages over waiting to purchase your manure, including more control over the timing of your fall/winter manure application. We've compiled a list of what we consider to be the top benefits of stockpiling your manure this summer.
The manure is ready when you are
Weather conditions can be very unpredictable and change from year to year in the Midwest. Having manure already stockpiled on the field will help ensure we are ready to apply the manure when the conditions are ideal after harvest. Transportation takes the most time of the entire process, so why not get that done in the summer?
Maximize your nutrient content
Believe it or not, there is quite a bit of science behind spreading manure. Not all manure is created equal. Stockpiling manure in the summer can increase the quality of the end product. Handling/Hauling the manure will not only dry it out but also helps to encourage aerobic activity. Aerobic reactions will heat up the pile and help the manure break down faster, which in turn will create a more homogenous product and consistent aggregate size. In addition, aerobic activity helps to make sure the nutrients in your manure are available to the plant sooner.
A better overall value for you
A lot of facilities will offer a discount on the price of manure if you stockpile it in the summer. A lot of producers will stockpile in an area they left unplanted or even utilize a pivot corner that doesn't produce well. Fall is a busy time for feedlots, too, so they are willing to give a discount to get some of their fall work done ahead of time.
Get ahead of the crowd
Manure is usually sold on a first-come, first-served basis, so getting manure in the summer will help you to avoid the lines and ensure you get what you need when you need it. Fall is a very busy season without worrying about where and when your manure will be delivered. Summer stockpiling may ease some of that fall stress.
The right application rate based on this season's samples
Settje Agri-Services strives to use the latest technologies for manure application. The manure spreaders all use GPS, have vertical beaters, scales, and most are capable of applying manure at a variable rate based on your grid-soil samples. Using GPS and scales helps us make sure we get an accurate spread across the field in the direction the farmer requests. The vertical beaters break up manure better and we can adjust the spread width and potentially make fewer passes through the field.  We will work with you or your agronomist to look at your soil samples and determine what the best application rate is per field. When sampling the manure, we make sure we take multiple accurate samples to ensure we get a good representation of the product. Generally, a 10-to-20-ton application of feedlot manure will get the farmer 3-5 years' worth of phosphorus alone.
Farming requires a lot of planning and the ability to pivot those plans and adapt to changes on a daily basis. Sometimes that means the best plan of action is to eliminate as many of those unpredictable variables as possible. Stockpiling manure in the summer does just that. Lowering your inputs while increasing your potential yield means setting yourself up for a successful and profitable harvest.
If you're interested in stockpiling manure this summer, contact your local Settje consultant to create a plan of action tailored to your operation. If you don't have a Settje consultant, you can contact us directly.