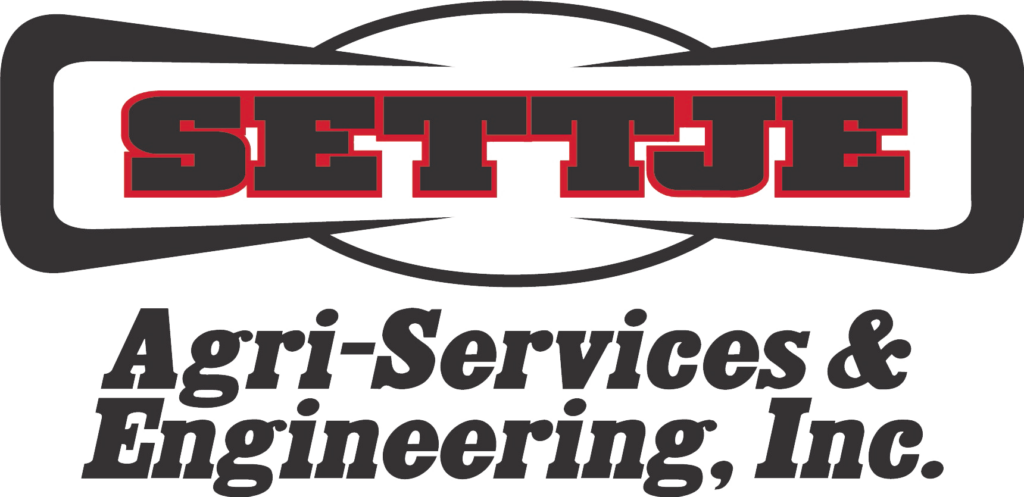 RAYMOND, Neb. (July 15th, 2022) – For a variety of reasons to be explained, Blackshirt Feeders LP, with the assistance from Settje Agri-Services and Engineering, has recently submitted to Dundy County, a new conditional use permit application. This permit intends to move their previously permitted site in Northcentral Dundy County, to a new site in Southwest Dundy County. The proposed new site would have multiple advantages in comparison to the existing site location: 
• Further distance from neighboring dwelling units 
• Decrease in population density around the facility & irrigation distribution 
• Closer proximity of the facility to irrigated cropland 
• An addition of a methane digester system to further reduce the impact of flies, odor, and dust with the cleaning of pens, monthly 
• Substantial increase to Dundy County tax base and school systems o 100% will stay within the district 
• No setback impact easements are required for either the feedlot or irrigation distribution application ground 
"It is crucial to Blackshirt Feeders that we are good neighbors," said Eric Behlke, manager at Blackshirt Feeders LP. "We heard the concerns from those who spoke at public hearings, and we have been provided the opportunity to change our plan in an effort to address those concerns and serve the greater good." 
This new feedlot project will be a greenfield project. It will be designed from an uninhabited, clean property, allowing for the optimal design of the road and traffic infrastructure, feedstuff, and feed processing, administrative, cattle handling, livestock penning, and related services. The buildout will occur over several years, allowing the surrounding infrastructure to grow with the facility. 
The updated site would increase cattle headcount from 100,000 to 150,000. Roller compacted concrete (RCC) would be installed throughout the entire site, and the site will also include a methane digester system. A digester utilizes heat and natural microbes to speed up the decomposition process of manure. Throughout this process, methane (i.e., natural gas) is harvested and sold as a renewable source of energy, leaving behind a mostly odor-free and nutrient-rich fertilizer, a truly innovated technology. 
This feedlot project will bring together the very best in cattle feeding technologies, innovation, sustainability, and research in food production throughout North America and the entire World. Without question, this facility will be a showcase for Dundy County and all of Southwest Nebraska. It will promote tremendous economic development, long-term sustainability, and most importantly, environmental responsibility. 
The key differences and consistencies between the two sites have been outlined below:
Permitted Site
Potential New Site
Location
Northcentral Dundy County
Southwest Dundy County
Residences

-Within 4 miles

-Within 3 miles

-Within 2 miles

15

10

5

6

2

0

Road Within Dundy County
4 ½ miles
< ½ mile
Property Tax School District
Chase County
Dundy County
Estimated Project Cost
$65M
$200M
Project Scale and Scope
100,000 head
150,000 head + Methane Digestor
Water Allocation
In the process of acquiring
Available on neighboring property
Effluent Distribution
Additional permitting required
Adjacent acres available
Estimated Employee Base
85
127
Consistencies Between Both Sites
–        All pens will be constructed with Roller Compacted Concrete to mitigate flies, dust, and odor

–        Will include an onsite feedmill, processing facility, feed storage, administrative offices, and scales

–        All ponds will be lined with High-Density Polyethylene

–        Meet and exceed all requirements from Dundy County Zoning Regulations
Blackshirt Feeders is interested in only one site. The new application is a stand-alone CUP application, however, if approved, Blackshirt Feeders LP will agree to withdraw the existing permit once construction begins on the new site. 
# # # 
About Settje Agri-Services & Engineering, Inc. 
Settje Agri-Services and Engineering is the Midwest's premier provider for livestock systems design, engineering, construction management, manure marketing, and environmental compliance. By merging technology, design, construction, and regulations, Settje Agri-Services & Engineering creates innovative systems for livestock producers and farmers that set the industry standard for quality around the globe. For more information, visit Settje.com.