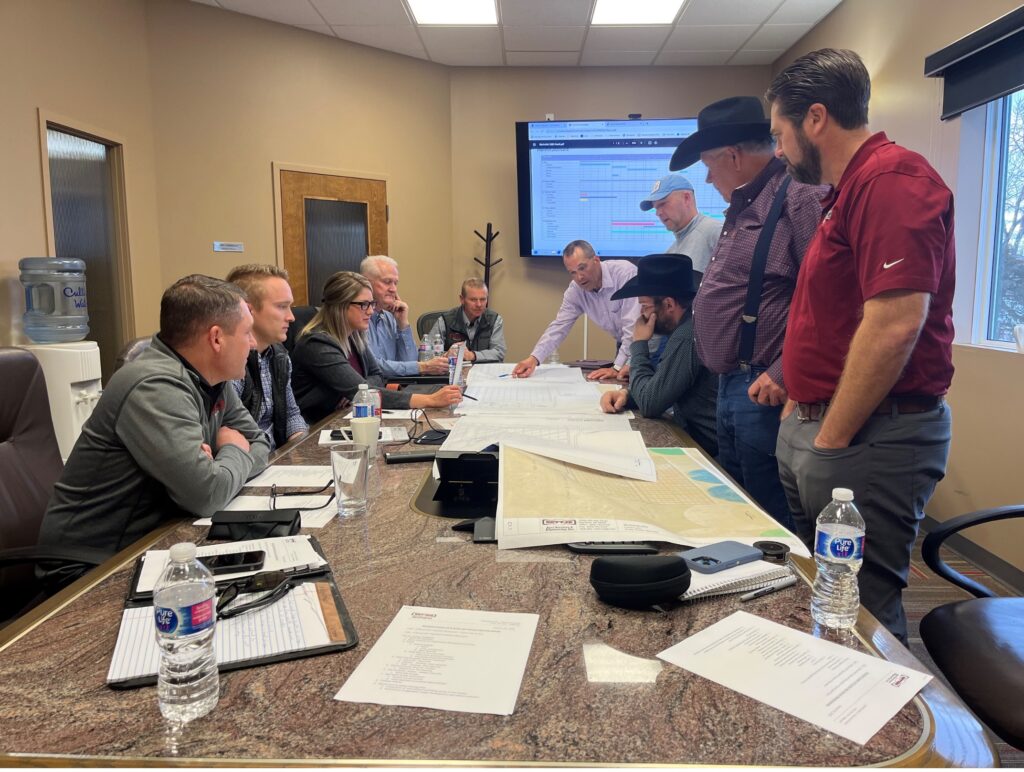 Blackshirt Feeders LP and Settje Agri-Services & Engineering Announce Four-Phase Construction Plan of New Cattle Feedlot
HAIGLER, Neb. (March 13, 2023) – Blackshirt Feeders LP and Settje Agri-Services & Engineering have confirmed plans for the first four phases of construction of the state-of-the-art, 150,000 head beef cattle feedlot that will operate near Haigler, Nebraska.
Recently, Blackshirt Feeders LP partners and the team from Settje Agri-Services & Engineering (Construction Manager for the project) met for a two-day strategic planning and implementation summit. Together, the group held in-depth discussions exploring the best and most logical paths for the organization and execution of future construction on the feedlot. In an effort to provide surrounding communities and concerned parties with as much transparency as possible, the following is the approved initial phase-in plan for the Blackshirt Feeders feedlot facility:
Phase 1: Spring 2023
Construction of all necessary infrastructure for the feedlot facility including roads, gas and electrical lines, well field and pipeline, feed mill, maintenance shops, and related infrastructure
Phase 2: Spring 2024
Installation of first sub-phases of pens, processing barns, etc. to support 50,000 head of cattle occupancy by September 1, 2024
The balance of phases 3 and 4 are expected to be constructed in 2025 and 2026, with each phase adding an additional 50,000 head of cattle. As presented and discussed in previous Dundy County hearings, the biodigester portion of this project will be implemented at a later time, when there are a sufficient number of cattle in the feedlot to provide organic matter required to operate the digesters.
All necessary county, state, and federal permits needed for the construction of this project have been obtained and the Settje team is moving forward with the implementation of construction. As mentioned in prior Dundy County hearings, the Blackshirt Feeders and Settje team will prioritize the utilization of local subcontractors and providers of materials and services.
Anyone interested in providing construction-related services or materials should email dsettje@settje.com
For more information on Settje Agri-Services & Engineering, visit Settje.com.
# # #
About Settje Agri-Services & Engineering, Inc.
Settje Agri-Services and Engineering is the premier provider for livestock systems design, engineering, construction management, manure marketing and environmental compliance. By merging technology, design, construction, and regulatory considerations, Settje creates innovative systems for livestock producers and farmers that set the industry standard for quality around the globe. For more information, visit Settje.com.