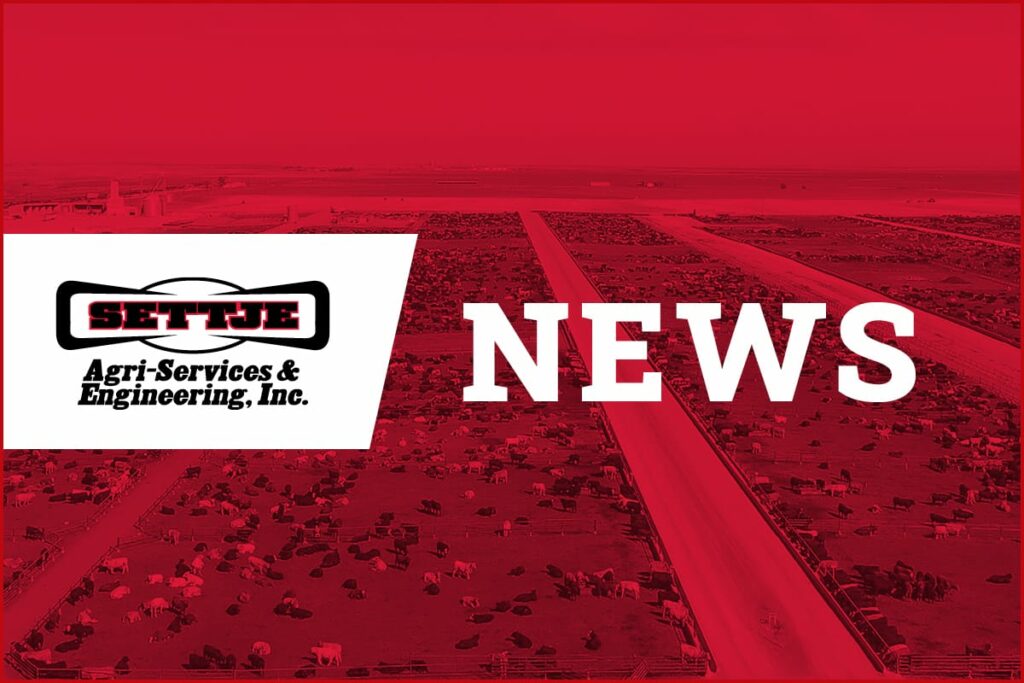 Settje Agri-Services Announces New Office Location
RAYMOND, Neb. (April 3, 2023) – Settje Agri-Services & Engineering has announced the expansion of a new office location in Brookings, South Dakota. The office will be located on the South Dakota State Research Campus grounds.
The new office location will be staffed by current team member(s) of the SASE engineering department. Additionally, the new space will serve as a satellite office for the Nebraska-based engineering and construction division team.
Zach Settje with Settje Agri-Services says "This is a long-planned strategic move to better serve our Northern customer base in the Midwestern US. While we have long worked in South Dakota, Minnesota, and surrounding states, we have not seen such a boom in these areas as we are currently experiencing. Having added additional staff members from South Dakota, this move makes sense from a business perspective and a personnel perspective."
While SASE headquarters and primary operations will remain in their office just outside of Raymond, Nebraska, this will be the first office addition outside of Nebraska, and the new office will serve as headquarters for South Dakota and the surrounding territory.
For more information, visit Settje.com.
# # #
About Settje Agri-Services & Engineering, Inc.
Settje Agri-Services and Engineering is the premier provider for livestock systems design, engineering, construction management, manure marketing and environmental compliance. By merging technology, design, construction, and regulatory considerations, Settje creates innovative systems for livestock producers and farmers that set the industry standard for quality around the globe. For more information, visit Settje.com.