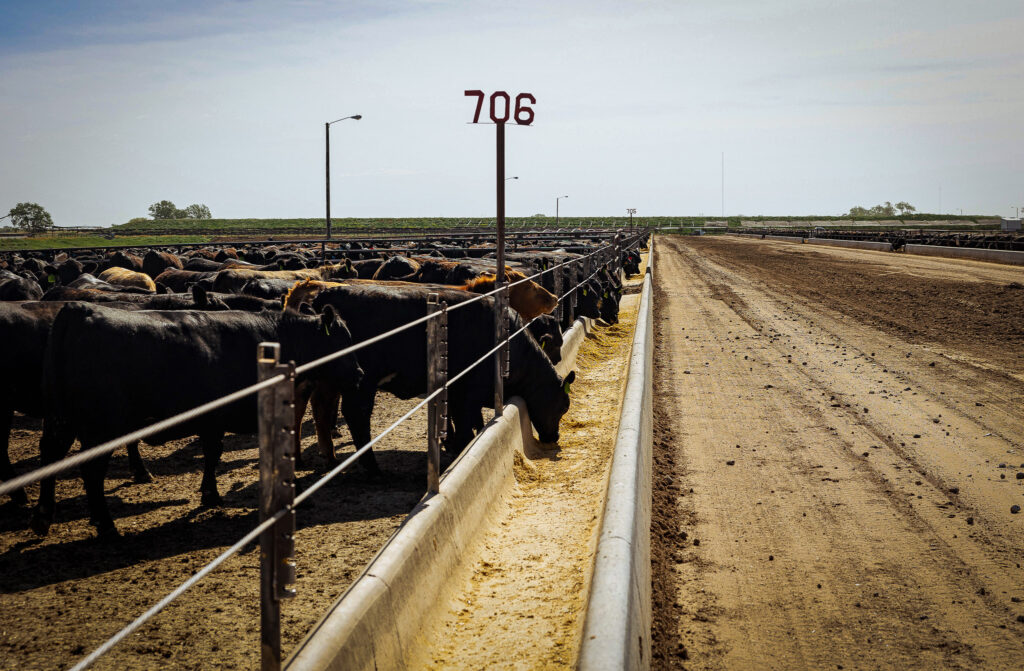 Greenhouse gas (GHG) emissions have come to the forefront of conversation over the past few years. We hear about emissions and sustainability almost everywhere these days – from Wall Street to Main Street and Walmart to Washington, D.C. – the conversation is all around us. Putting politics and personal beliefs around climate change aside, one thing that is certainly here to stay (and grow) is society's interest in caring for the environment. Animal agriculture is committed to doing its part.
Companies and organizations spanning from producers to processors to industry associations are making commitments to sustainability goals. Many of these goals place an emphasis on reducing GHG emissions within their agricultural supply chains – reducing their "carbon footprint" as it is often called.
These goals are being set across the industry: The National Cattlemen's Beef Association (NCBA) has committed to demonstrating climate neutrality in the beef cattle industry by 2040. Feeding giant Five Rivers Cattle has made clear its commitment to the environmental, social, and economic pillars of sustainability through research collaboration and industry involvement. Major processor JBS has set out to achieve net-zero greenhouse gas emissions by 2040. Across the agricultural industry, stakeholders are able to measure progress against these goals by assessing their GHG emissions footprint.
1. What a GHG Footprint Assessment Is…and What It's Not
A GHG footprint assessment does what its name implies – it measures the footprint, or quantity, of a company's GHG emissions across its operations. Let's take a closer look at the facts and myths around a GHG assessment when conducted by a reputable firm.
It is…
…a baseline inventory of an operation's GHG emissions
…data that can be useful for management decisions and telling the true story of an operation
…completely voluntary, confidential, and owned by you
…conducted in accordance with global GHG accounting standards to ensure accuracy
It is not…
…shared with anyone
…used against you
…mandated or regulated
…connected to the government in any way at all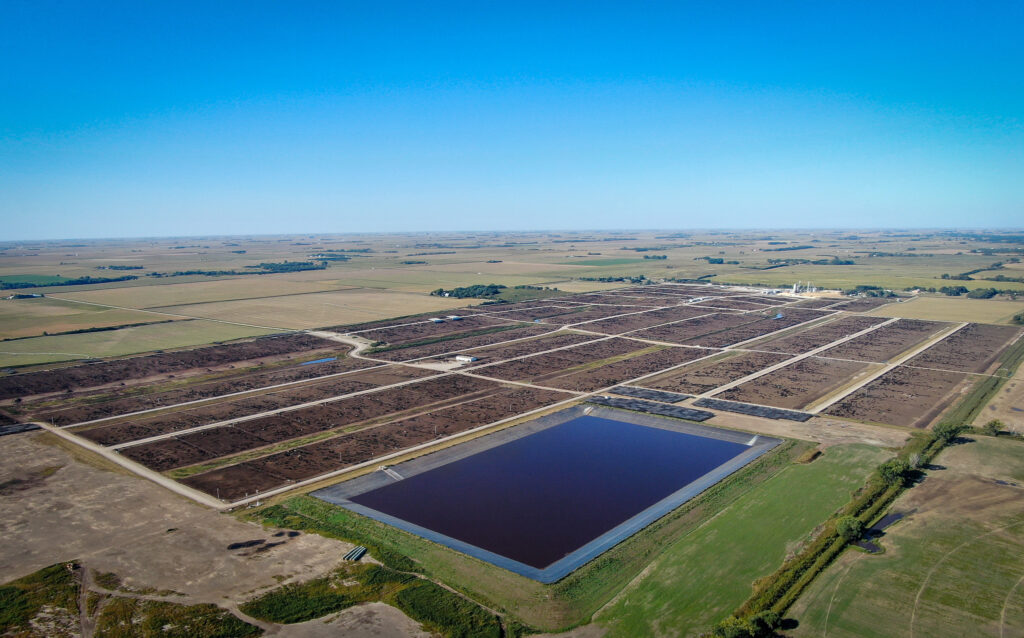 2. Talking Carbon – GHG Assessment Terminology
The language used in GHG accounting can quickly get complicated. Let's break down some common terminology as it relates to GHG as we work to put a framework around these assessments and their value:
Greenhouse Gas (GHG)
Any one of three primary atmosphere-warming gases of concern: Carbon Dioxide (CO2), Methane (CH4), and Nitrous Oxide (N2O)
Global Warming Potential (GWP)
Carbon Dioxide (CO2) is the "currency" of GHG accounting. Carbon Dioxide (CO2), Methane (CH4), and Nitrous Oxide (N2O) emissions are converted to metric tons of Carbon Dioxide Equivalents (CO2e).
GHG Inventory
For a business operation, an accounting of all direct and indirect emissions entering the atmosphere from, for instance, transporting cattle ("sources") as well as emissions that are captured ("sinks") by perennial rangelands.
Scope 1 Emissions
Direct emissions (both mechanical and non-mechanical) from operations. Mechanical sources come from the combustion of fuels such as diesel, gasoline, natural gas, and other fuels. Non-mechanical sources come from agricultural operations, such as manure emissions, ruminant livestock emissions, and fertilizer.
Scope 2 Emissions
Indirect emissions from purchased electricity.
Scope 3 Emissions
Indirect emissions from both upstream and downstream in the supply chain. These include, but are not limited to: transportation of inputs and products, processing of products (i.e. corn to ethanol or cattle to slaughter), manufacturing of purchased goods, and other categories.
Carbon Sequestration
Carbon ("stored") in the soil through agricultural production, offsetting emissions from other activities.
Carbon Intensity (CI)
Amount of GHGs produced throughout the lifecycle of a product per specified unit of output.
It's important to have a common language used for GHG footprint assessments to ensure the results are useful, relevant, and meaningful to stakeholders. Now that we've explored the basic principles of what a GHG footprint assessment is and the language used in this space, let's jump into the "how" of this all.

3. How It's Done
A GHG footprint assessment can be broken down into four streamlined steps to get your operation well on its way to undergoing a complete GHG footprint. Let's take a practical look at how an assessment takes place:
Kickoff: This occurs in a project kickoff meeting in which the project stakeholders and Settje consultant talk about the timeline, how the data collection process will work, what data will be needed, and set expectations for communication and involvement. Regular project update meetings may be scheduled dependent on the preference and expectations of the producer. Common terminology and the scope of the assessment will be reviewed as well to get everyone on the same page before the real work begins.
Data Collection: This is the most important step of the entire process. No different than feeding cattle a healthy ration to produce great beef, a GHG footprint assessment must be fed high-quality data to ensure accurate and useful results. Here are the types of data which will be collected to feed into emissions calculations:
Number of feeder cattle head-days for the calendar year
Liveweight meat production
Fuel usage
Electricity usage
Irrigation water usage
Volume of commodities purchased and distance transported
Miscellaneous purchased goods and services
Farm production data
Farm inputs
Farm management practices
Manure production and management
Volume and distance traveled for cattle sold for slaughter
Other data dependent upon records and scope of operation
Your Settje GHG consultant will help sort through data and get it into a usable form.
Emissions Modeling: The producer can sit back during this step of the process as Settje works through the "number crunching" of the GHG footprint assessment. These calculations are performed in accordance with global standards and reviewed by a third-party verifier to ensure the producer receives accurate, high-quality results.
Reporting: This involves compiling the data and putting it in a usable form. We look for patterns in the data, identify "emissions hotspots" from which a majority of operational emissions may originate, and make observations to draw insights from the data. We then make recommendations to reduce emissions through various changes of practices. These might include considering methane digestion technology or changing the way commodities are sourced. Your report will include a "net carbon footprint" score accounting for the sequestration which takes place in soils across an operation. A carbon intensity (CI) score can also be calculated per pound of beef produced or the potential CI score of fuel produced if a methane digester were to be constructed on the operation. The report will be reviewed by a qualified third-party verifier to double-check the results to ensure the producer receives a high-quality final report.
4. Why It's Valuable 
As we addressed earlier, the industry focus on carbon neutrality and climate is growing exponentially. Even if an individual's personal beliefs do not align with the climate conversation, they should still take interest in what is taking place. Producers have an opportunity to get ahead of this growing trend.
Besides painting a realistic picture of where an operation stands with respect to GHGs, an inventory could potentially show an operation is at a carbon deficit—that is, it sequesters more than it emits.  An inventory may also bring to light areas where a business can streamline operations and become more efficient. Lastly, an inventory could lead to recommending a carbon mitigation technology that results in a value-added product such as biogas.

Taking Action
At Settje Agri-Services and Engineering we take a comprehensive approach to helping producers assess their GHG emissions. We are here to serve you with useful services that bring value to your operation. Our goal is to help you understand where your operation stands today with emissions to establish a baseline for your sustainability efforts. We see this industry focus on climate and emissions as a significant opportunity to re-establish livestock producers as stakeholders in the industry value chain. Since our founding in 1997, we have worked to deliver unmatched design, engineering, construction, and environmental compliance services to livestock producers. We're excited to expand our offering of sustainability services and look forward to serving producers like you with GHG footprint assessments.
If you have questions or would like more information on how Settje could assist you in assessing your GHG emissions, contact your local Settje consultant. If you don't have a Settje consultant, you can contact us directly.