Settej Agri-Services was contracted in 2012 for a complete design of this feedlot in Southwestern Russia.
The initial project was a 25,000 head beef feedlot, including a cattle shipping/receiving area, working and sorting facility, full containment of all manure effluent, and a nutrient management plan for utilizing all manure produced on the feedlot. Our team traveled to Russia to select the best site out of thousands of acres, and then surveyed the entire site to begin design. Completing design shortly after, the customer performed their own construction with periodic construction consultation and design verification from our engineering team on site.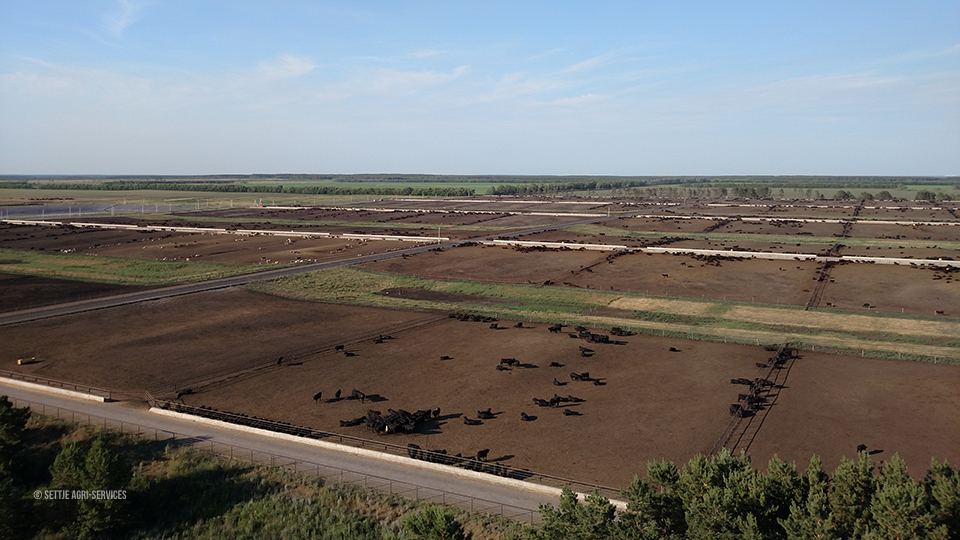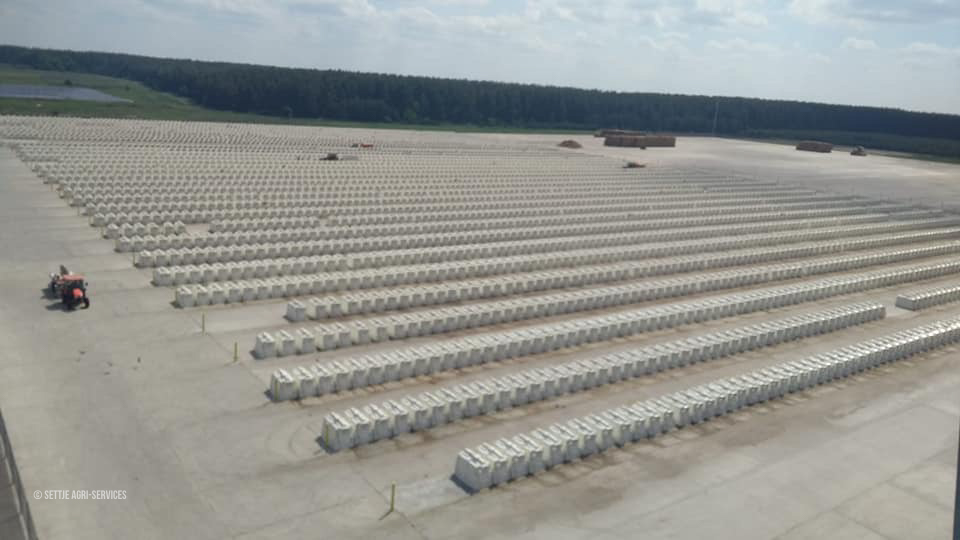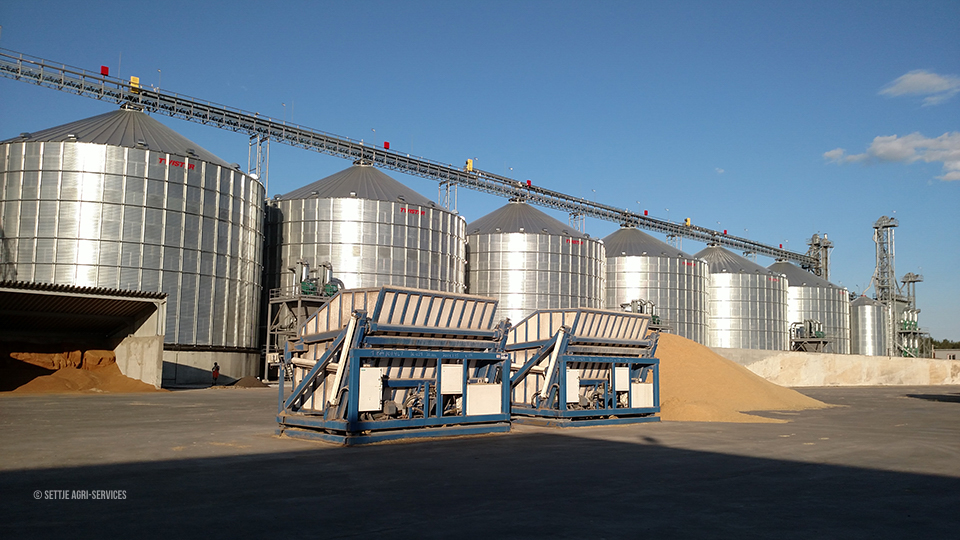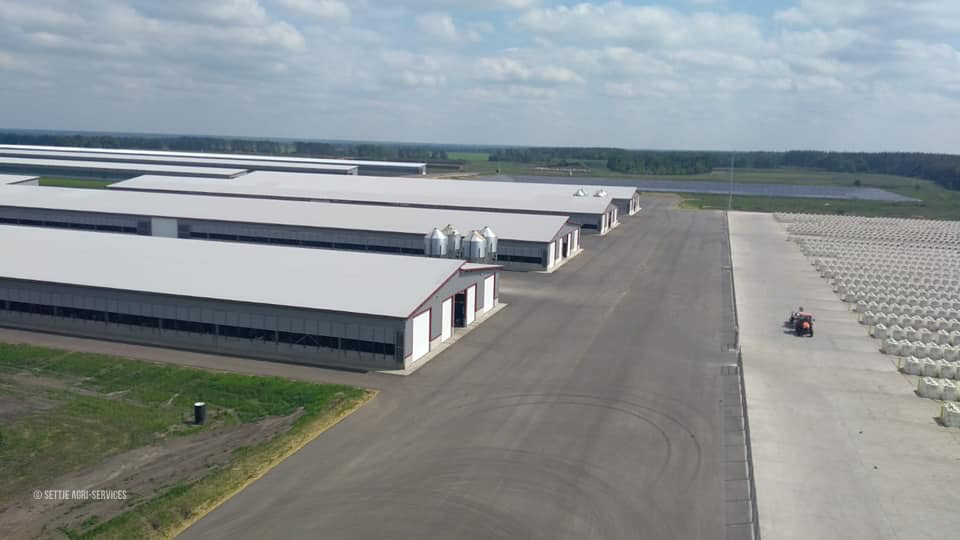 Upon completion of construction for the first phase, SASE was hired in 2015 to design an additional 25,000 head of open-lot feedlot, and a new heifer development facility for dairy calves. This calf ranch included 4000 outdoor hutches on a concrete pad, and 14,000 head of capacity in completely enclosed buildings. Upon completion of the design, this project was built successfully in Russia.
For this project, our engineering team traveled to Russia a total of 5 times in three years. This was SASE's first international project, teaching our team how to cross cultural barriers and design a beef feedlot in a completely different environment and culture.